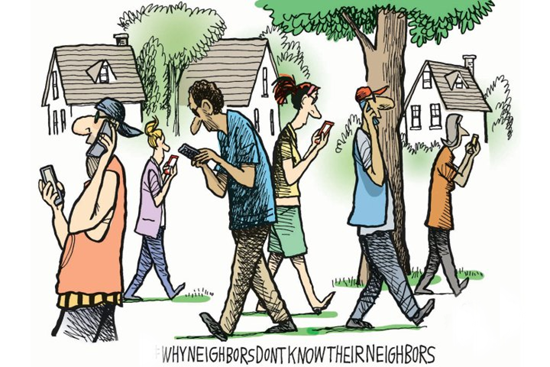 We all know what a forced march is.  Maybe now is a good time for a forced "Hello.  How are you doing today?".
Statistics abound about the high percentage of us who do not know our neighbors.  Well, let's stop the nonsense. How 'bout walking next door and across the street and taping your name, address, and email to your neighbor's door along with "If you need anything, let me know"? 
Then, when they write back, get to know a little about them.  How can we love our neighbor if we don't know who they are?